Analytics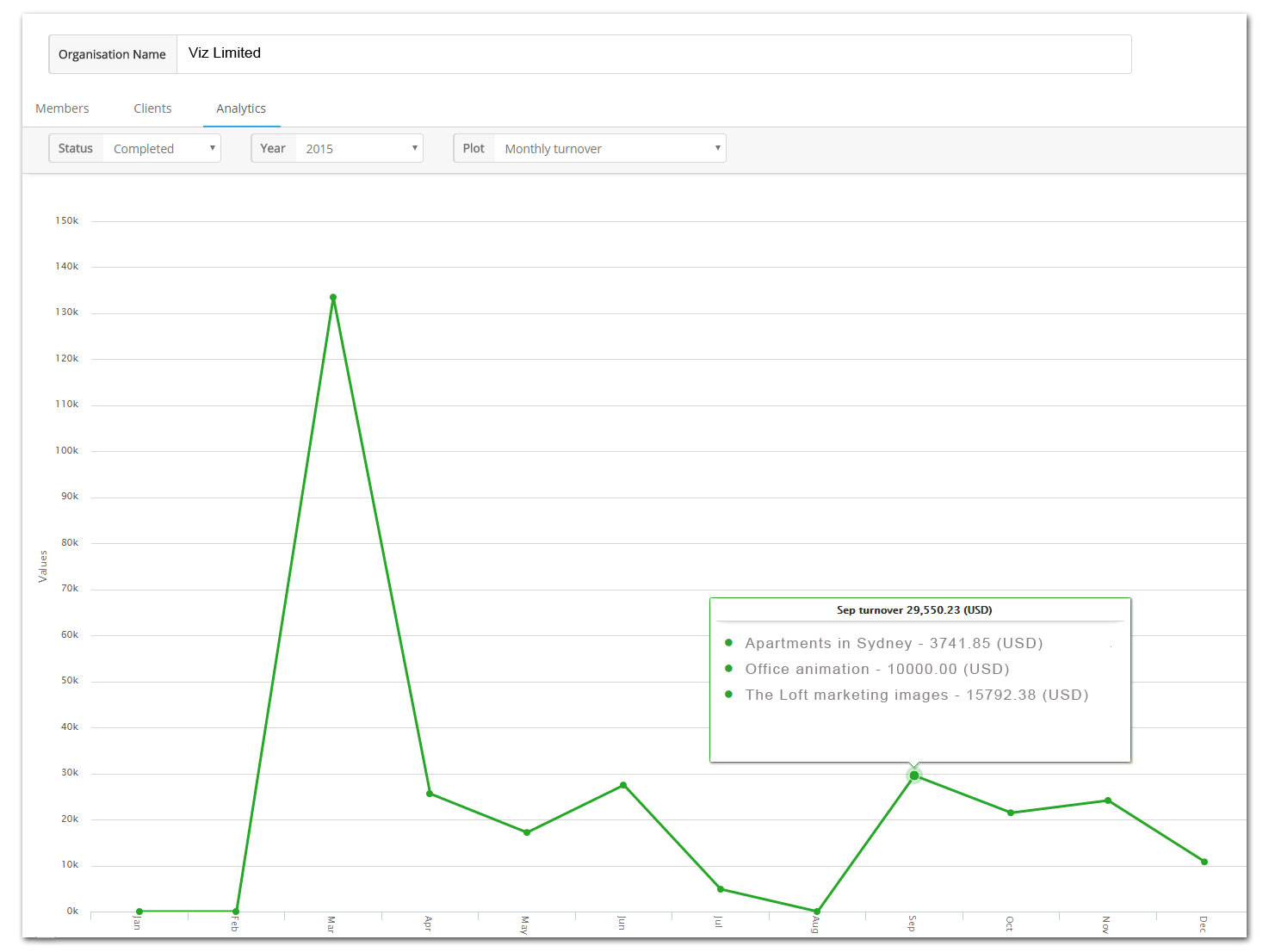 The analytics section within an organisation, lets you monitor the following data;
Monthly turnover.
Number of projects / client.
Value of projects / client.
The financial graphs rely on project cost data and provide a rough overview of your organisations turnover before you have deducted all your outgoings.
By comparing the number of projects with the value of projects, you can see which clients provide you with the most projects in relation to their value.