Links
Its also possible to copy and paste web links into the text. To do this select a web address from the bar in your browser. Then, while in edit mode write something which corresponds to the link or just select some existing text, then click the link button and paste the url into the space.

Finally choose what you want to happen when someone clicks the link, open in a new window [& tab] or open in the same window.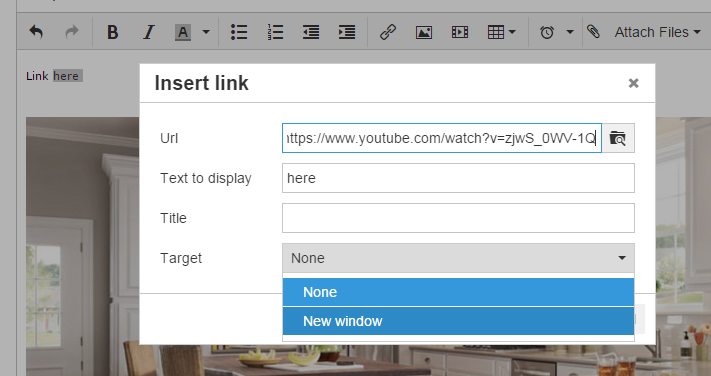 Each section can be reordered. While in edit mode, select the "Reorder" button and drag the section titles into the desired order.