Versions
Brief versioning lets you keep adding to and changing the brief if the project changes.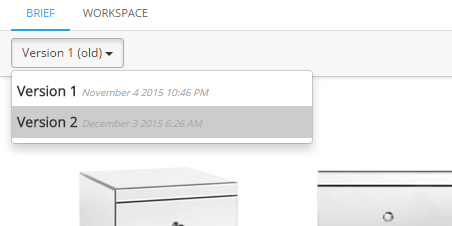 After editing the brief, simply click the "save new version" button.

To protect previous versions, you can edit a previous version, but you cannot save over it, you will have to save it as a new version.