Teams chat
Teams chat allows you to have a conversation with other team members. Clients will not be able to see the chat section.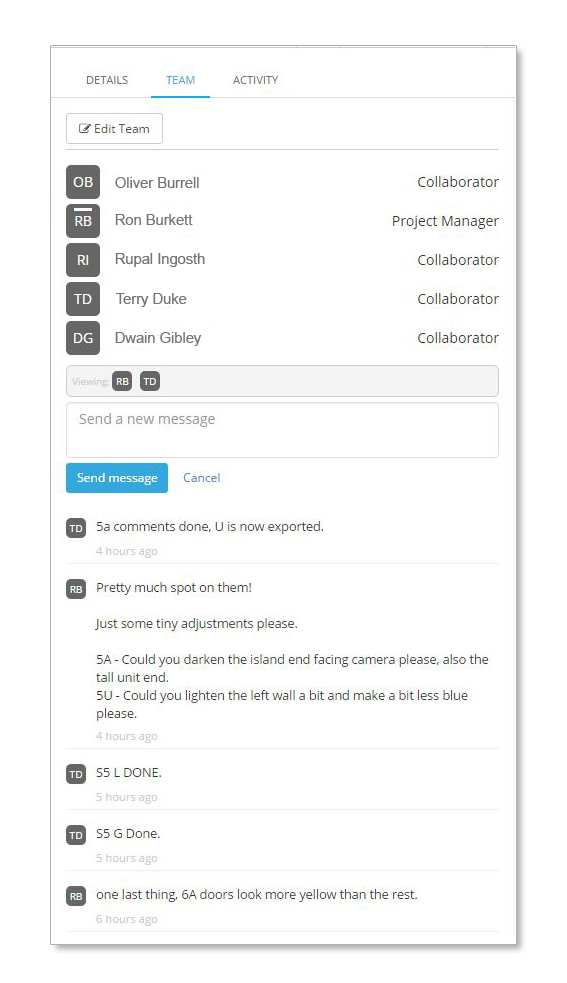 All people [Organisation members, project team] apart from clients can see and use this chat feature.
Team members will automatically be notified if someone writes a message.
Hitting [Ctrl + Enter] will send the message without having to click "Send message".