Project notifications
POPS will notify you when something happens you should know about. A quick tool tip will pop up in the middle of the screen followed by the notifications section turning red in the top right of the page.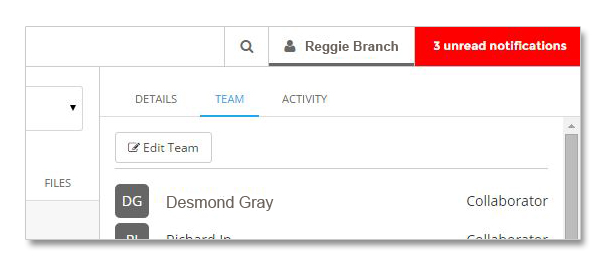 You will only be notified if you are an organisation owner or a team member on a project.
Organisation owners will receive the following notifications;
New project created.
Project completed.
Team members will receive the following notifications;
Collaborator;
Files uploaded.
New messages.
Changes to the brief.
Project manager [As above but also];
Team changes.
Changes to project status.
Email notifications.
These will be sent out when you have not cleared the red unread notifications box for a while. The frequency depends on the configuration in your settings area.