Organisation members
After clicking "Edit team" in the teams tab, you will be able to choose between people in your organistion or alternatively you can add people who are not in your organisation.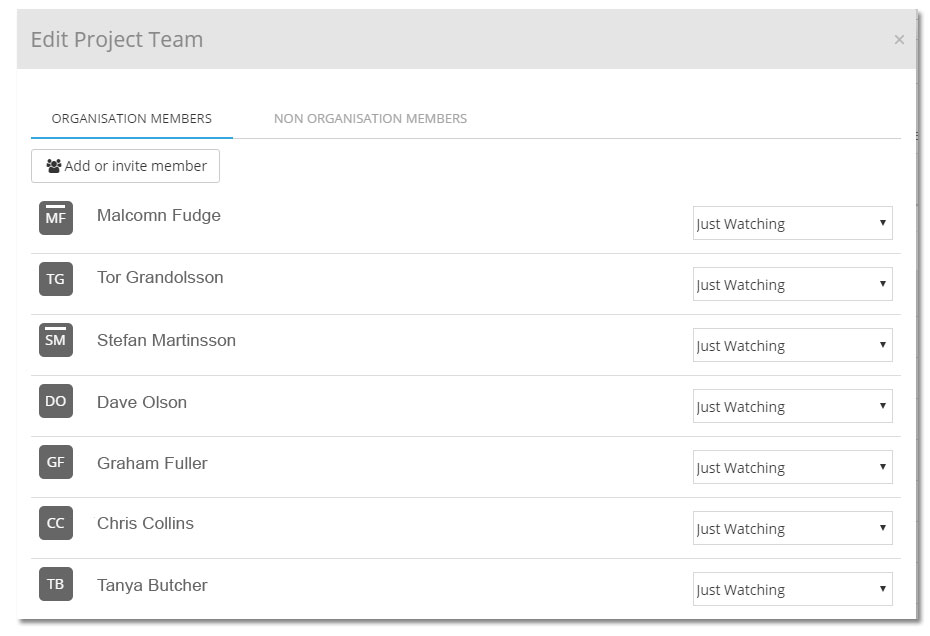 You will see that everyone in your organisation is already set to "Just watching", this means they can see and do everything but they will not be notified of any activity on the project. Changing their role to "Project manager" or "Collaborator" activates the notifications for each person.
To add additional organisation members, click the button of the same name where you will be directed to the organisation members page. Here you can invite new users or add people who already have a POPS account.
If you want to invite people from outside the organisation, like a freelancer, then click the "Non organisation members" tab.
See also;