Inserting / editing images.
To insert images into the brief text area there are 2 options.
Copy and paste images from the internet.
Insert previously uploaded images from the project files.
1. To copy and paste an image from a website simply find the image you want to use, right click, "copy image".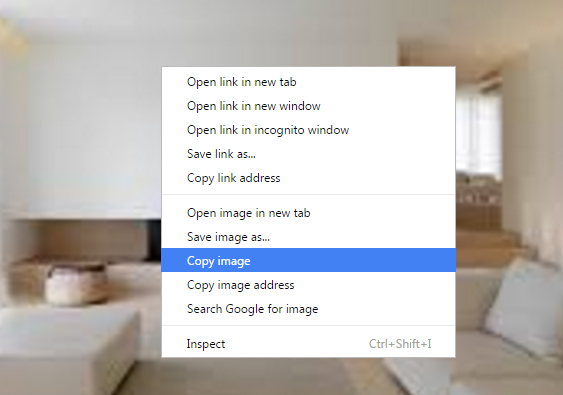 Then go into edit mode on the brief, click where you want the image to appear then right click and choose "paste".

Another way is to click where you want the image to appear, select the "insert / edit" button then copy and paste the image url into the box.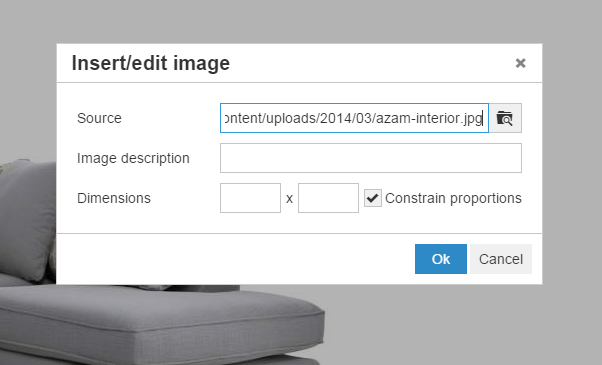 2. The second way is to upload an image to the files area or through the brief. Then Select the "insert/edit image" button and click the folder search icon to the right of the source box.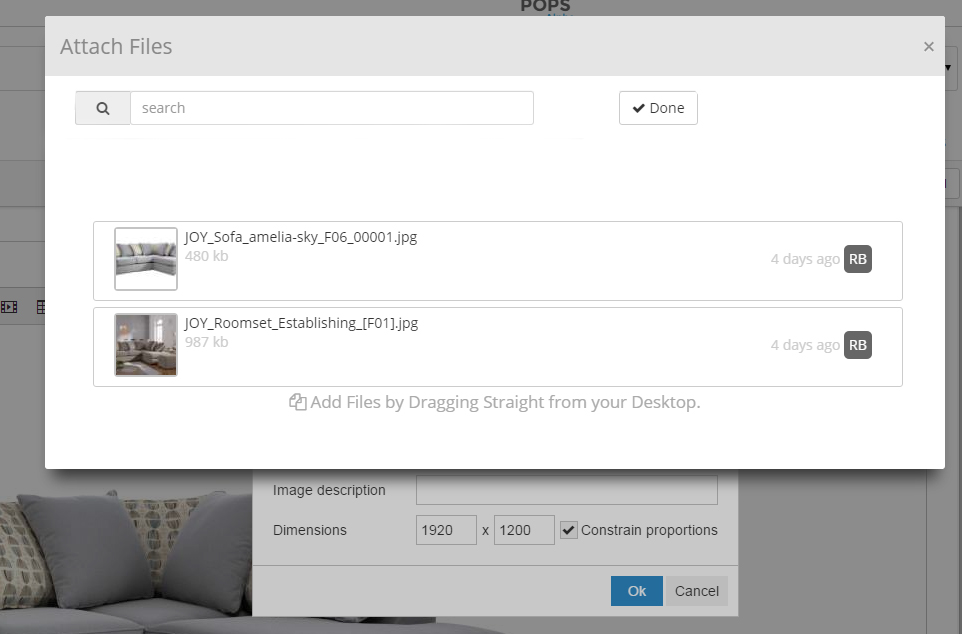 Then you can select one of the previously uploaded image to insert and click "done".