Clients
Clients can be created and added to each project. Details on address and individuals emails can be stored here. To edit a clients information, click the name in the client list.
The clients tab provides a searchable list of all your clients.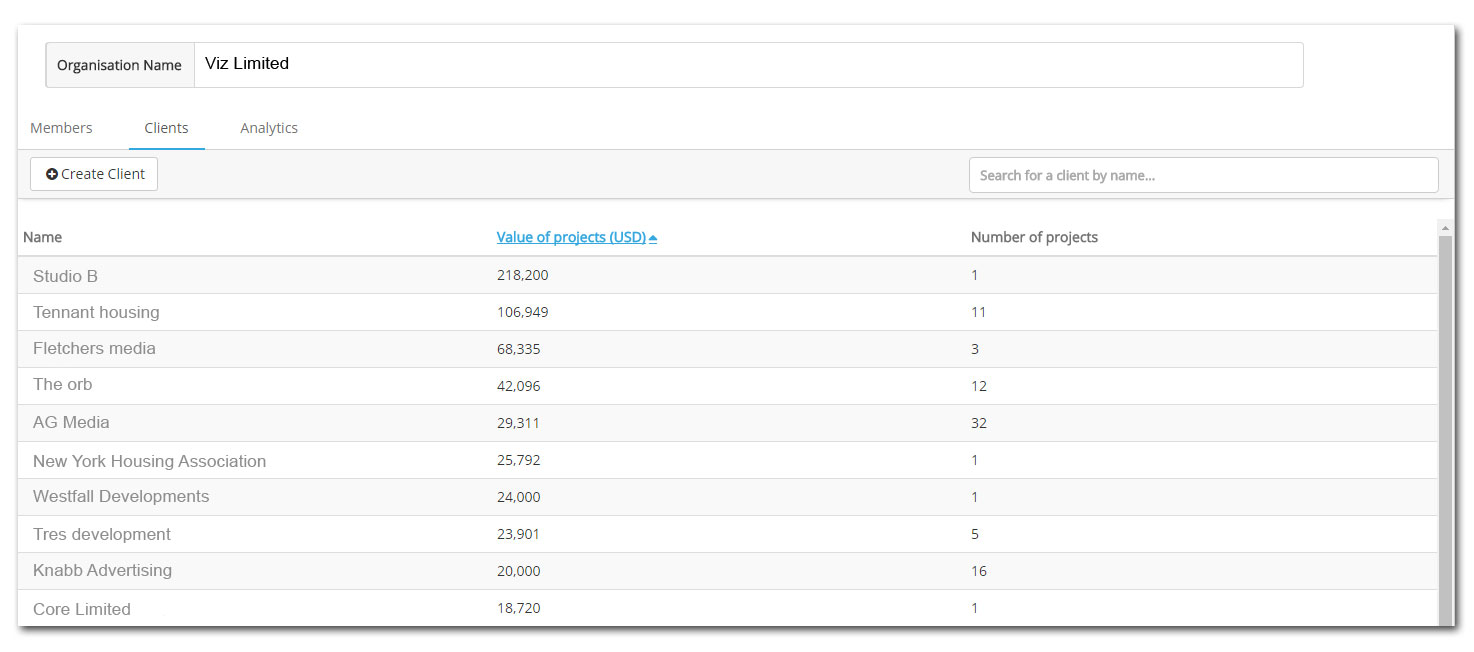 There are also handy sorting options to compare the number of projects with the value.
See also;